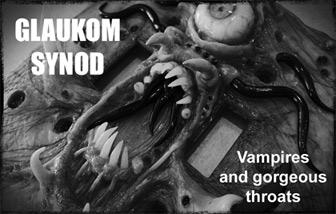 Out now! This is the new release of GLAUKOM SYNOD that keeps on haunting the caves since 2005. Old school industrial with the intensity of black metal and grindcore.
The music is rooted in old industrial, and influences range from old school death to noisecore
Five new songs and two remixes. Out on Visceral circuitry records.
Full streaming on Youtube:
https://www.youtube.com/watch?v=s-2XbI0YoAg&list=PLOP18nqHJq7_Smn6jydq1342dDNHzo2IO
Separate songs:
Tape version will follow…